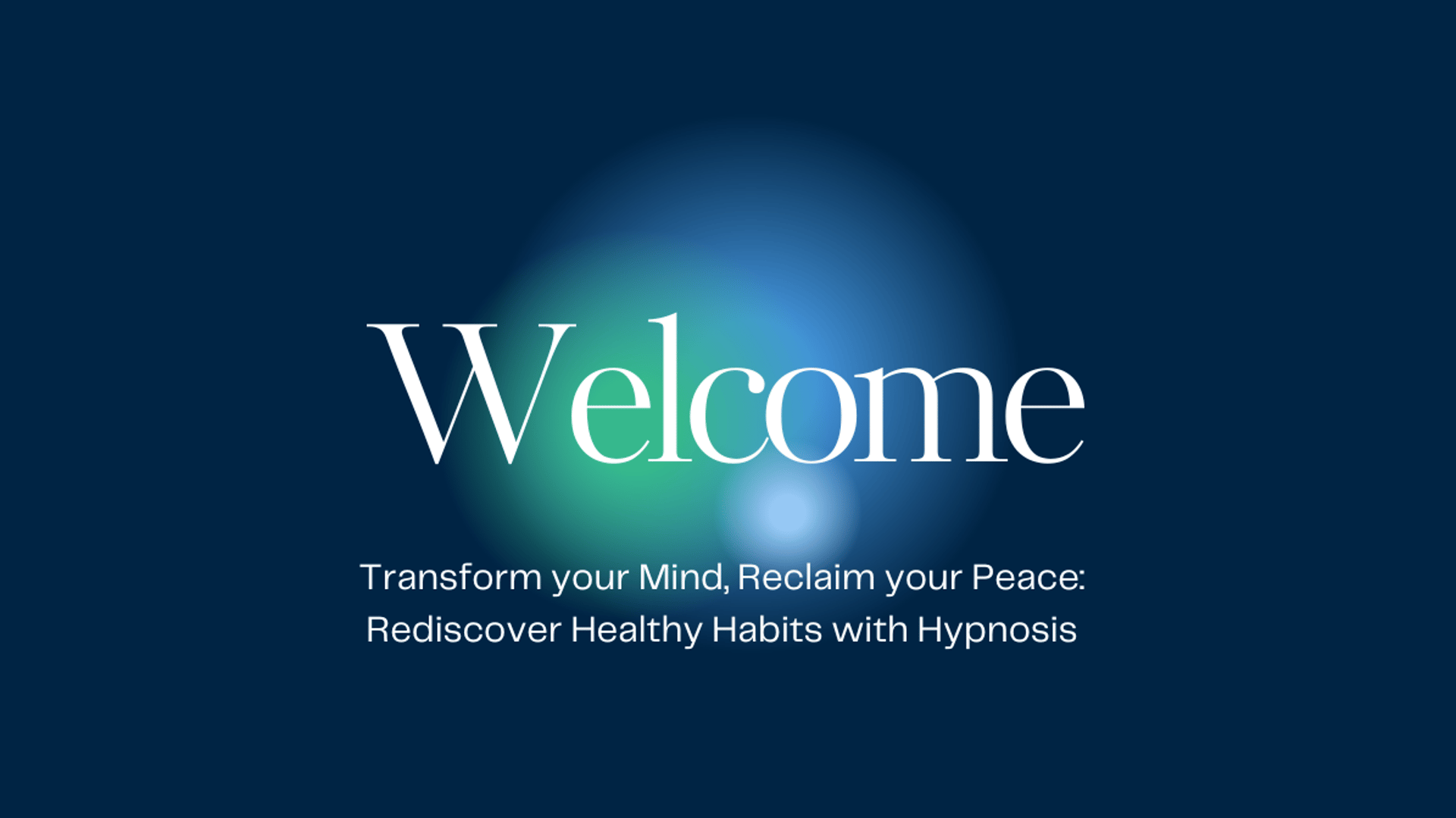 My name is Annie Latta, and am certified from the International school of Hypnosis. I am helping people beat addictions, release painful attachments to the past, and become more confident in the easiest and most effective way known to this day - with hypnosis. Hypnosis is what I do professionally every day, and I am very good at it! Many of my clients came to me as a last resort after trying everything else.
I can see you virtually via Zoom or Skype. Virtual hypnosis is just as effective as in person. All you need is a computer or smartphone with a camera, comfortable chair, and make sure that no one will disturb you at the time of your session.
Call for your free phone consultation and see if hypnosis is right for you 916 479 0858
Keep in mind that I do not accept everyone as my client. Hypnosis may not be effective for people that suffer from bipolar disorder or schizophrenia.
Receive a free Grounding Meditation:
Hypnosis is therapeutic approach that allows the client to enter into a relaxed state of mind to access the part of the mind that you are not aware of, the subconscious mind. Progressive relaxation is used, until you are guided into a state where we can journey into your subconscious and reprogram limiting beliefs or addictions. This is not like you see in the movies, you will be fully aware and remember everything.
Can be used for anxiety management, addiction recovery, better sleep, acquiring confidence, releasing unhealthy habits, and developing personal strategy for growth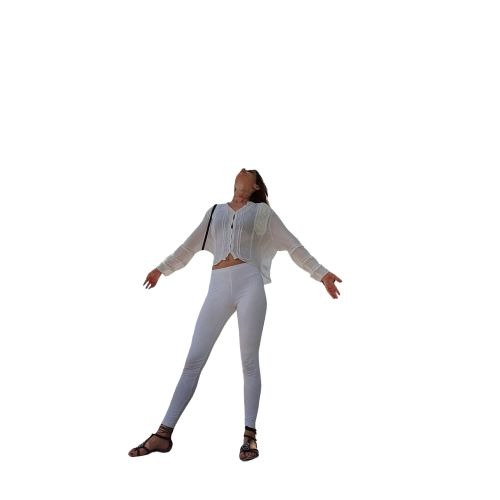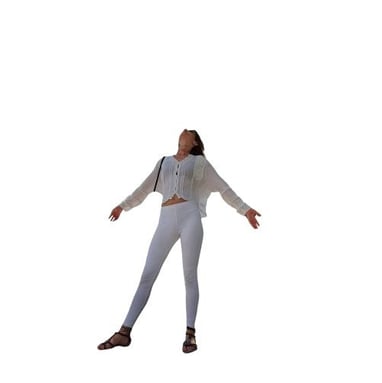 It's what you do in the present to redeem the past...
Testimonials from Group Sessions:
The moon circle with Annie has taught me many things. I had never done anything like this and didn't know what to expect. I really liked being able to do it from my home where I felt safe and comfortable. We had a nice small group in which a flower card was chosen to represent each persons inner reflections. I found this to be very interesting and accurate . I was amazed and loved it much more than Tarot and easier to relate to. It also gave me the imagery that provided a good point of focus during the meditation . I look at flowers now in a different way ....and keep that introspection. I think what I gained most was during the journaling time. I've never journaled before but I'm now seeing the value of it . I think because during Annies class everything happens in a trusted progression. I like the fact you don't have to share unless you want. I think the value really comes in sharing in a safe space .It is such amazing growth experience that provides much introspection and personal growth. I would highly recommend .
Sari Sheffield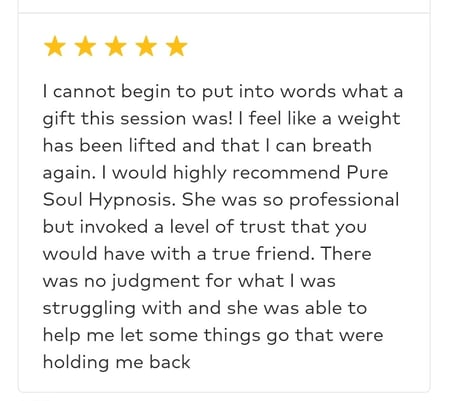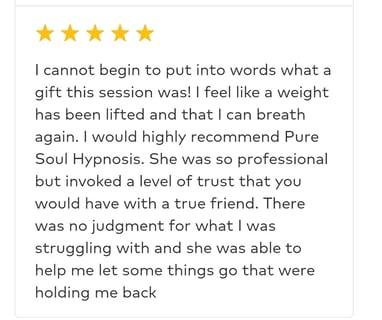 Here's What People Say about Working with Me..
Confirming I remain tobacco free now 37 days since our session. I can't thank you enough. We were at a nice winery for lunch on Sunday afternoon with some Friends. Someone was smoking and it made me náuseas and pissed off. That someone was me eight days ago. Thank you for changing my life
-Mr. Auman
I have been lucky enough to experience Annie's moon circles both in-person and online. I always look forward to these ceremonies because they allow me to just be in a space free of judgement and expectations where I can fully be myself. These ceremonies have allowed me to discover my unique gifts which I contribute to the world and build my confidence in myself and personal/professional journey. Through Annie's ceremonies, I have gained tools and resilience to deal with some of life's most challenging situations while receiving feedback from other members about how I am understood, and appreciated. Annie is a natural holder of space and facilitator of any emotion or experience brought into the group. I would highly recommend Annie's moon circles to anyone looking to find peace within themselves and feel more connected to the world around them.
Sara Minor
Soul Journey Club
From traumatic events, we tend to lose parts of ourselves. "I put my soul into it"...."A part of me died when"
"He/she stole my heart"...."I lost myself"
Do we realize what we say, and how energy can get fragmented? The fragmentation can be from attachment to a person or place, or as a way of dealing with trauma. As a result people lose parts of themselves. What have you lost? Strength, health, luck, love, from the painful relationships or situations as a child.. We will journey to retrieve that part of you to become more wholesome, more confident, and energetic.
Soul Journey
• Acquire traits, knowledge, skills
• Record different experiences with subconscious
• Recreate your past stories
• Merge with the elements
• Reprogram family kharma
• Meet power animal, ancestors
How it Works
In accordance with the new moon, you will receive a soul journey recording in your inbox. The session will be related to the astrological season. Honoring the cycles of our planet and taking a deep dive into our soul's essence with this deep guided journey.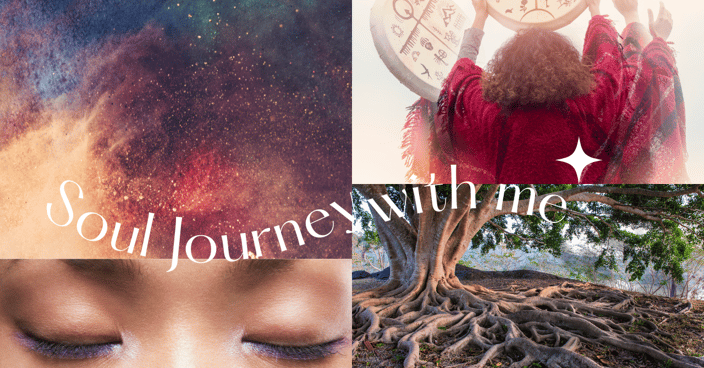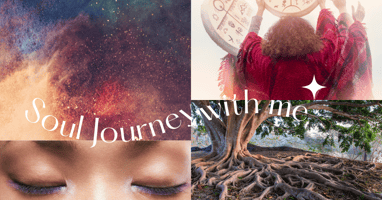 Meet your love partner and let them know you are ready. Feel their essence and the excitement and comfort you feel in their presence as I guide you on a Shamanic journey where this is all real to your subconscious.